Just because the place you call home is tiny doesn't mean the dreams in your heart have to be. Just because you have limited floor space doesn't mean you have limited possibilities. And just because your home is little doesn't mean your heart is. University Loft specialized in fitting comfortable furniture in small places. You could say we have big hearts in small places.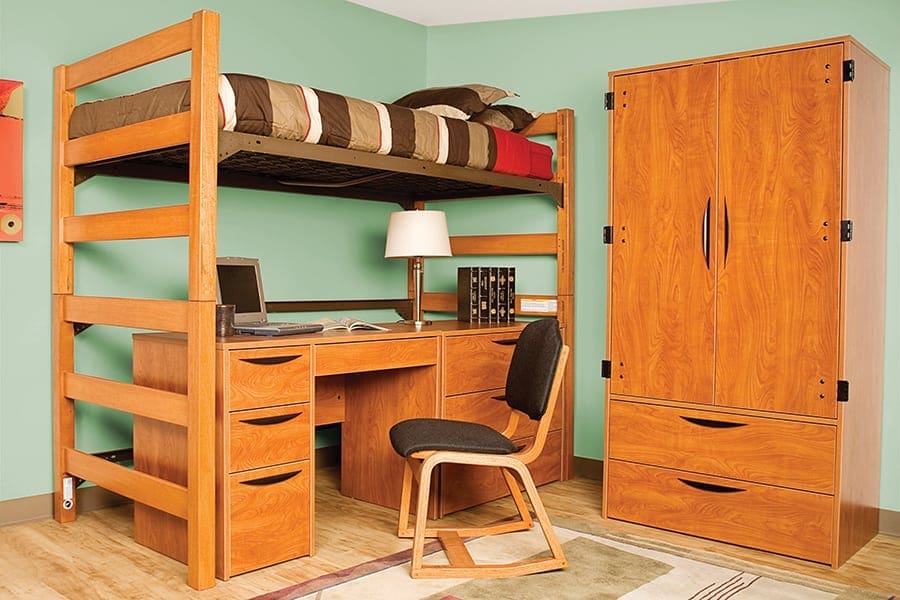 In Universities
Whether you have a private room, or you share one with a roomie, there are a variety of ways to ensure that you will get the most out of the space that you have. The Makers of Cool offer bunk beds that can reconfigure in several ways, even raised enough to use the open space for storage. Our twin beds can be lifted into a junior loft or an open loft. Once the beds are off the floor, you can use the room underneath to place storage such as drawer chests. A desk, chair and drawer chests will fit beneath an Open Loft easily. Our wardrobes are great for extra storage as well, with doors that fully open and drawers that pull all the way, you have a convenient place to keep your belongings.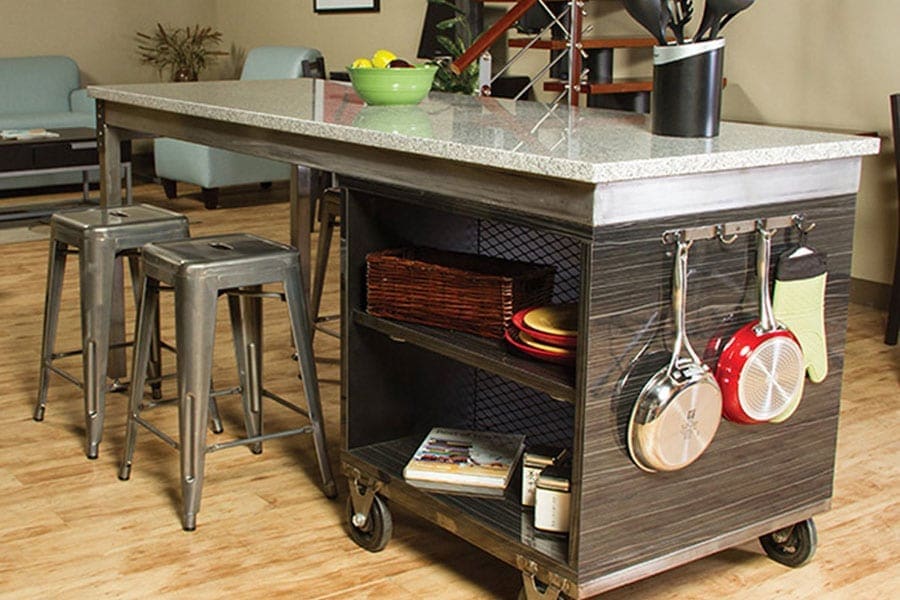 In Kitchens
Some kitchens don't have enough counter space to fix a meal or set out some appliances. The Kitchen Island from University Loft has counter space, storage space, a place to sit down and enjoy a meal, and it's portable. If you need to use the island in another room, you can wheel it around. With rounded storage hooks and brushed steel frame, this piece is perfect for smaller kitchens where extra storing space is needed.
Stay tuned to find out about our kitchen items that will be coming soon.
In Homes
The Murphy Bed is the wallflower of beds, figuratively speaking. When you are awake and moving about your home, the bed stands against the wall as a part of it while you use the sofa part for – well – sitting. When it's time for sleep, you pull the bed out and you are ready for dreamland.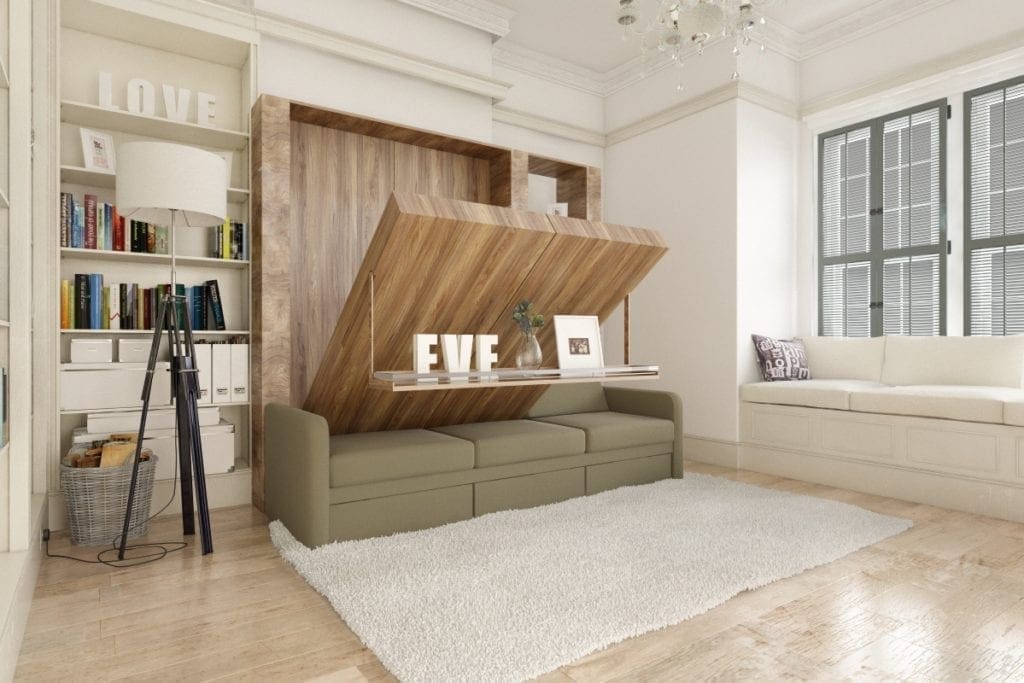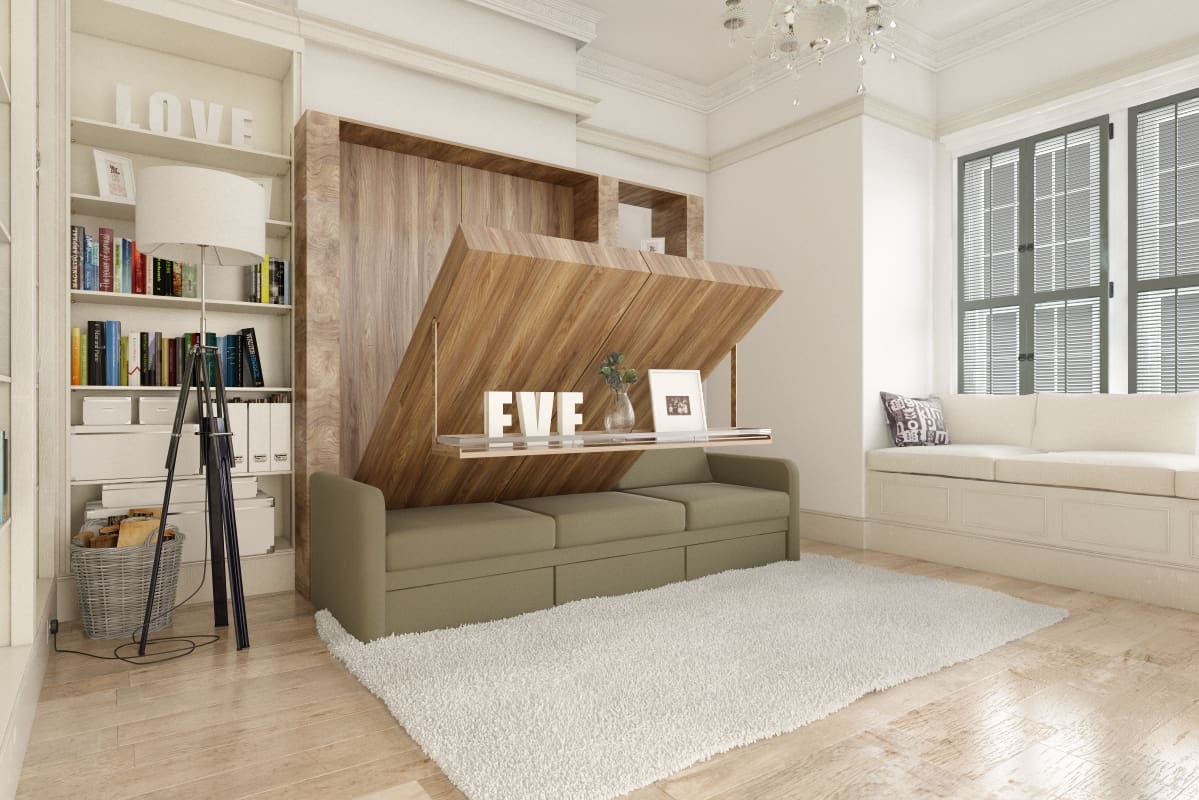 The Makers of Cool have an array of products to fit your needs. Have a look around our catalogs to see what we offer. If you have any questions, see something you would like to order or know more about, you can contact us here or give us a call at 800-423-LOFT (5638). One of our Uloft reps will be ready to help you. If you need something in a hurry, we can ship orders at short notice. We want your business.
Founder and CEO, James N. Jannetides says, "We are always learning, always innovating, and always improving…We are University Loft Company." As a leader in the furniture industry, we are living up to that quote and haven't stopped with state-of-the-art ideas for all types of furniture. Be on the look-out for the orbital and the nap cabs.
Until next time ~ Ginger Bock
University Loft Company is growing and we're hiring. We are looking for good workers to become part of an excellent team. If you are interested or know anybody who would like to enjoy the experience and relationship of being a part of this growing contract furniture company, contact us here or call 800.423-LOFT (5638).