Being a good steward of our planet is a big priority with University Loft Company. We are committed to using wood that is environmentally friendly and not contribute to deforestation. We not only want to help preserve our natural world, but we also want to see it replenished. That is why we use Hevea Brasiliensis which is an eco-friendly type of tree that grows five times faster than the oak tree. It is harvested on a twenty-year plan. These remarkable trees are tapped for latex then cut down and used for their hardwood. Wood so hard that it has been proven stronger than Northern Red Oak in independent testing. Therefore, furniture from University Loft Company last for generations. It not only endures the daily wear and tear of living, it can withstand the hardships that goes along with life. A slice of happiness is buying furniture from ULC.
State-of-the-Art Construction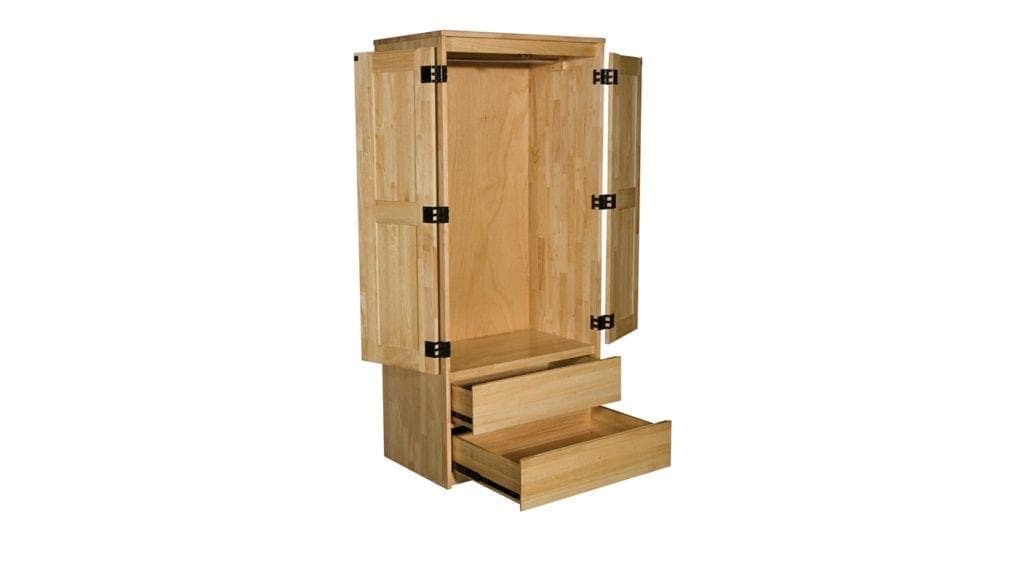 Furniture manufactured by University Loft has state-of-the-art construction techniques like English dovetail joints and corner blocks in our desk and dresser drawers in addition to heavy duty drawer glides. Our drawer slides open smoothly and allows you to reach to the back without performing feats of contortion. Our bed posts are 3" x 3" solid wood ensuring long lasting results. That is just naming a few of the extras that go into our products.
Space Saving
From the Murphy bed to our modular student furniture, we know how to help you save space.
With our Tool-Less System™, you can reconfigure rooms in several ways. The possibilities are endless, and we make it as easy as 1-2-3! Go vertical, go modular, fold it up and put it away. Our versatile collections help you get the most out of the space you have.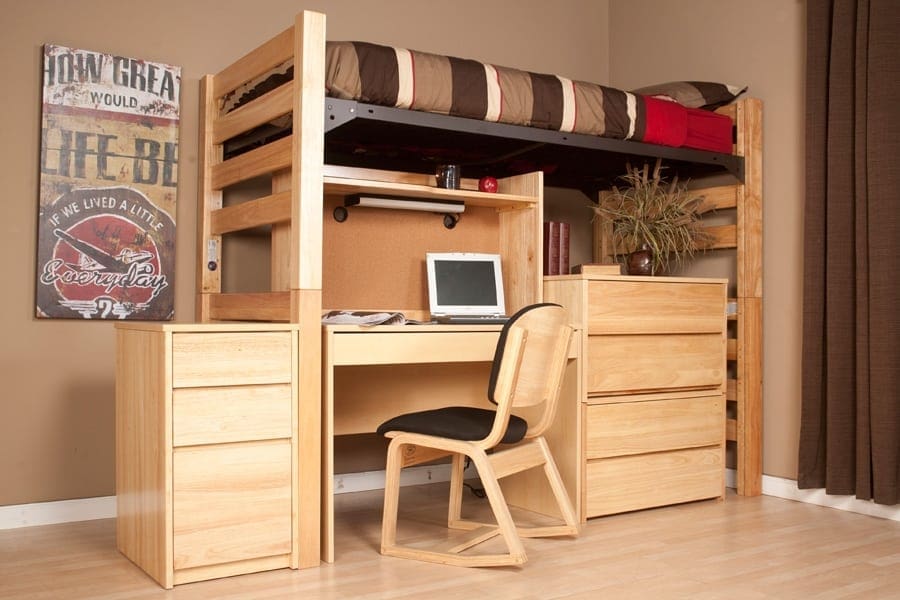 With our furniture you get eco-friendly, space saving, state-of-the-art construction pieces that endure daily hardships of use. I'll say a slice of happiness is buying furniture from ULC. To see more of our products, have a look at our catalogs. If you have any questions you can contact us today or give us a call at 800-423-LOFT (5638). A qualified Uloft representative will be happy to help you. We want your business and are ready to ship your orders at short notice.
University Loft Company wants your furniture buying experience to be satisfying. We are committed to producing top-quality furniture that provides the best value to you. We are innovators manufacturing products to improve student residence furniture, off-campus and military housing, apartment and new development furnishing and multi-family unit housing. Founder and CEO, James N. Jannetides is the creative force behind University Loft Company. His vision for loft beds was only the beginning of the accomplishments done in contract furniture through this company.
Until next time ~ Ginger Bock
University Loft Company is growing and we're hiring. We are looking for good workers to become part of an excellent team. If you are interested or know anybody who would like to enjoy the experience and relationship of being a part of this growing contract furniture company, contact us here or call 800.423-LOFT (5638).