Stationed away from home and family, our military personnel should have a welcoming place in which to return at the end of the day. Their furniture should be easy to move around and reconfigure. It should include special features, have added security, and be extra cozy. It should be a comfortable place to hang a military hat. University Loft Company's GSA Defense Quarters furniture will do exactly that.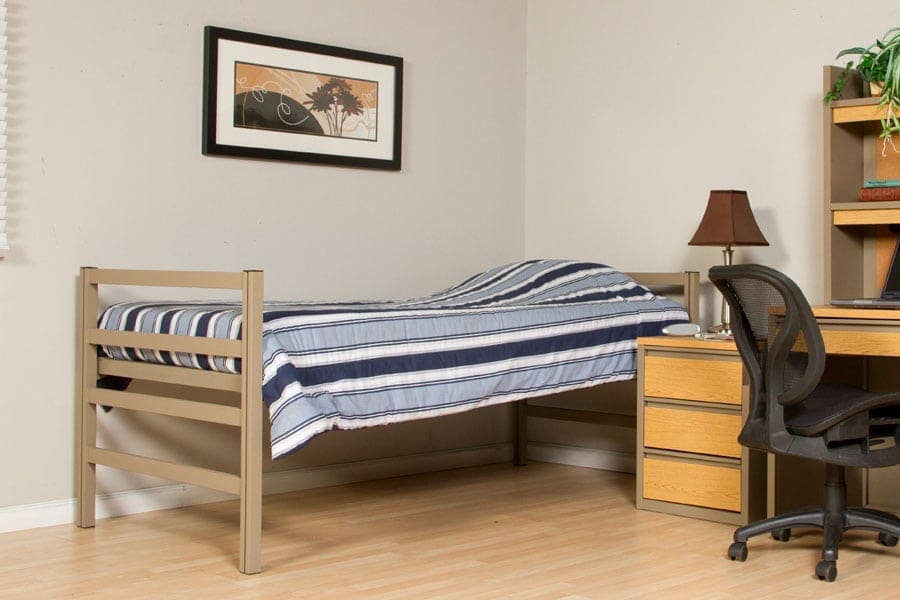 When it comes to rest, University Loft knows what we are doing. Our mattresses have the latest European slat cross members that stretch when you lay down on them. That makes your sleep all the more peaceful as you lay in comfort.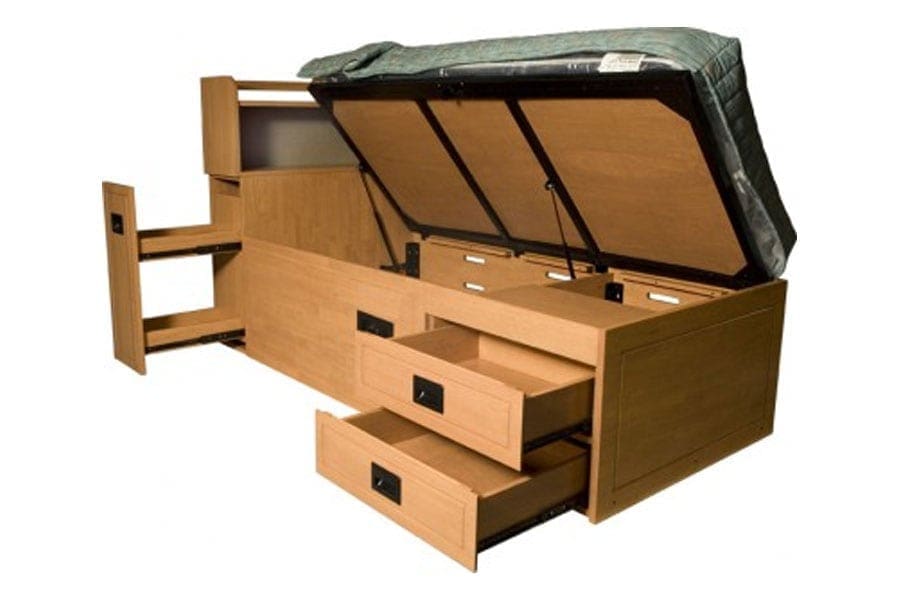 Our Lift Bed is an all-in-one unit where the mattress lifts and includes an extra place to put belongings. The four-way military grade locking handle and pad lock eyelet on the bed keeps items secure.
Do you love to read and decorate with keepsakes? The lighting and electrical outlets on the headboard will allow you to read before you drift off. Books and knick-knacks can be stored on the bookcase headboard. Notes, photos, and reminders can be tacked on the fabric covered headboard too. More books can be loaded into the pullout shelf.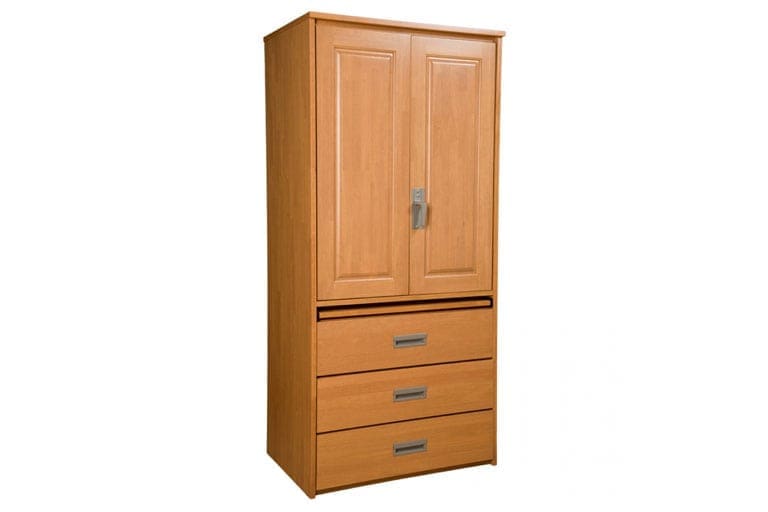 In addition to having a sweet place to sleep, our military also need places to do their business. University Loft has Secretary Units to not only store extra items, but with the pull-out writing desk they can also get some paperwork accomplished. Add a Two-Position Chair or an office chair. Whatever you choose, you can count on comfort from them.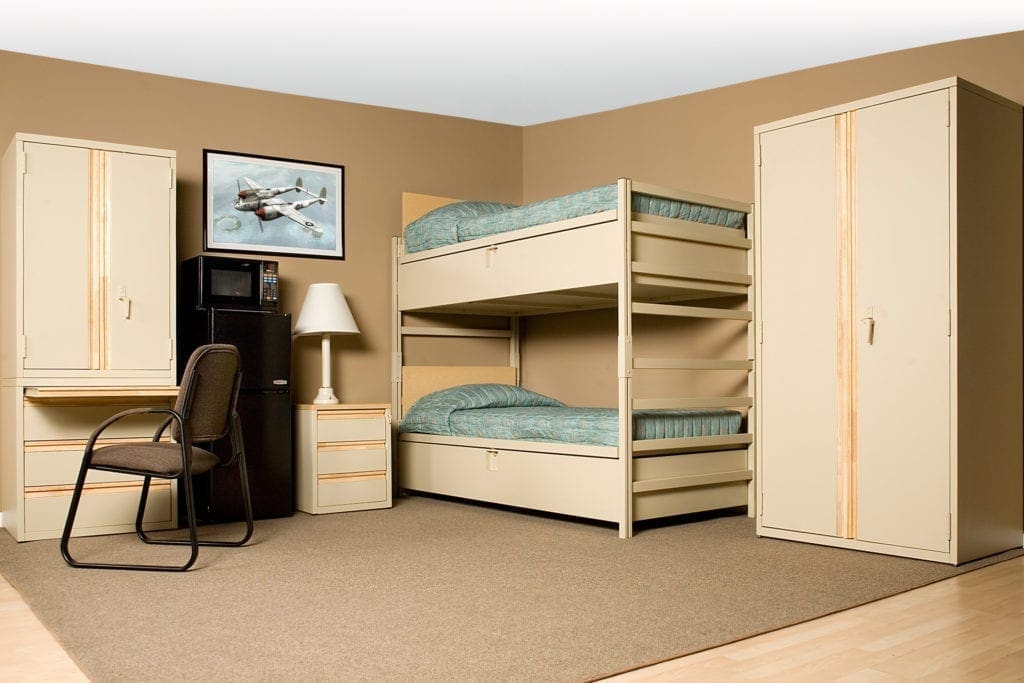 Have a look around our Government catalogs to see more of what we offer. If you have any questions, you can contact us here or give us a call at 800-423-LOFT (5638). If you need something on short notice, ask your Uloft representative about our Quick Ship Program. We might have something for you.
With such products as The Lunar Series, The Orbital, The Eclipse, The Arnes Series, and the tried and true Graduate Series (just to name a few), University Loft Company is blazing a trail with innovative and practical contract furniture.  As Jeff Carlson, president of University Loft says, "Our product lines are as diverse as the markets we serve… We put the same process and focus into all of our partners from a replacement cushion cover to an entire campus. Our focus is on doing it right."
Until next time ~ Ginger Bock