There are super cool ways to make your student residence as amazing as you are. Pictures, posters, curtains, and knick knacks can all be added to display your personality. Then there are pieces you really need to have in your room. The fun and amazing as well as the bits you need will make your room "home." Here are 9 cool items every student room needs.
Charging Station
Make sure you have an extension chord with a strip and extra outlets so you can charge your devices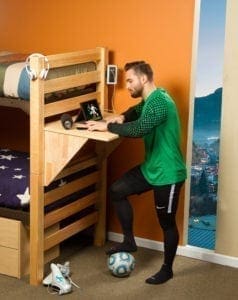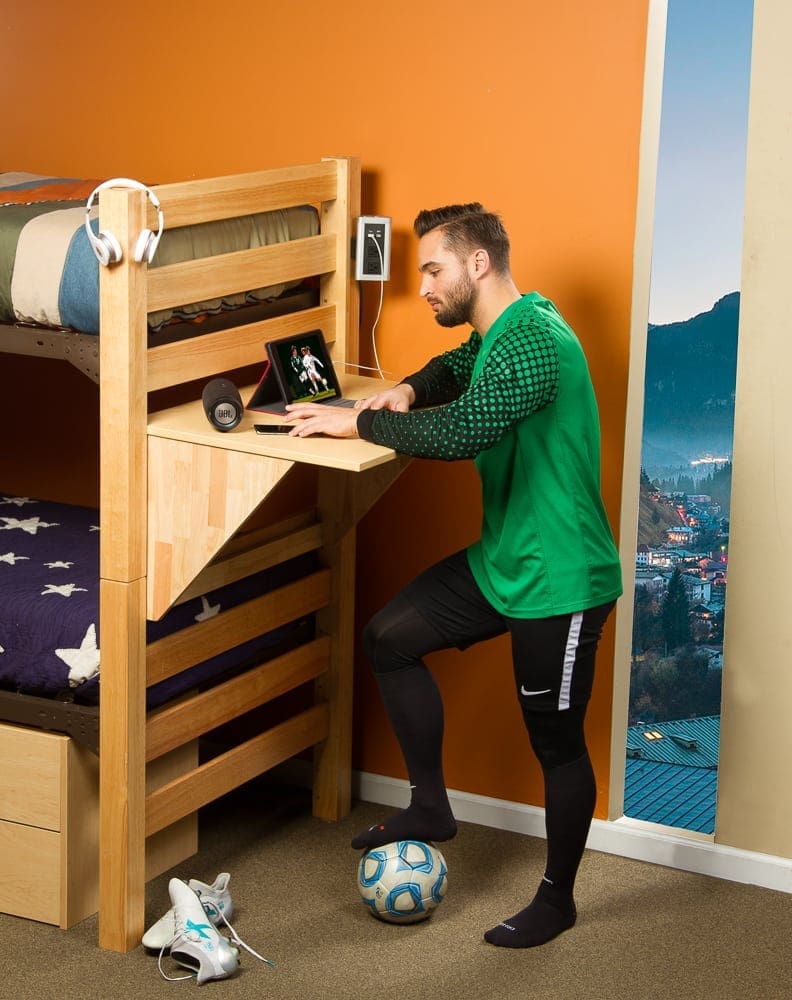 before they run out of juice. The ULC Standing / Sitting Desk not only allows you to stand when you are tired of sitting, but it also has a charging station for your devices. The Makers of Cool offer convenience and practicality.
Small Coffee Maker
A small coffee maker is a great item to have when you need a quick cup. It doesn't take up much space, and when you are ready for a cup of joe, it's right there in your room.
Mini Fridge
You can keep a little refrigerator stocked with juice, milk, fruits, veggies, and cold cuts. If you need a late-night snack, it's right there.
Space Saving Bed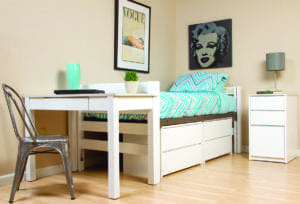 The junior loft is a perfect way to make more space in your student residence. Just lift the bed and place your drawer chests beneath it. Now, you have more room for other ways to make your room amazing like a love seat, soft lounge chair, or the Two-Position Chair.
 Soft blanket
A soft, comfy blanket is a must for anyone. It is exactly what you need on chilly nights, while you're watching your favorite shows, or editing your photos for social media.
Desk
It is good to use your bed be for resting on, your chair for relaxing in, and your desk for working or studying at. University Loft Company has several types of desks to fill your needs.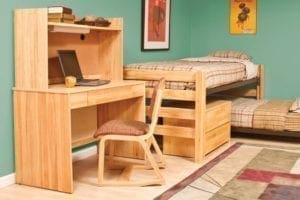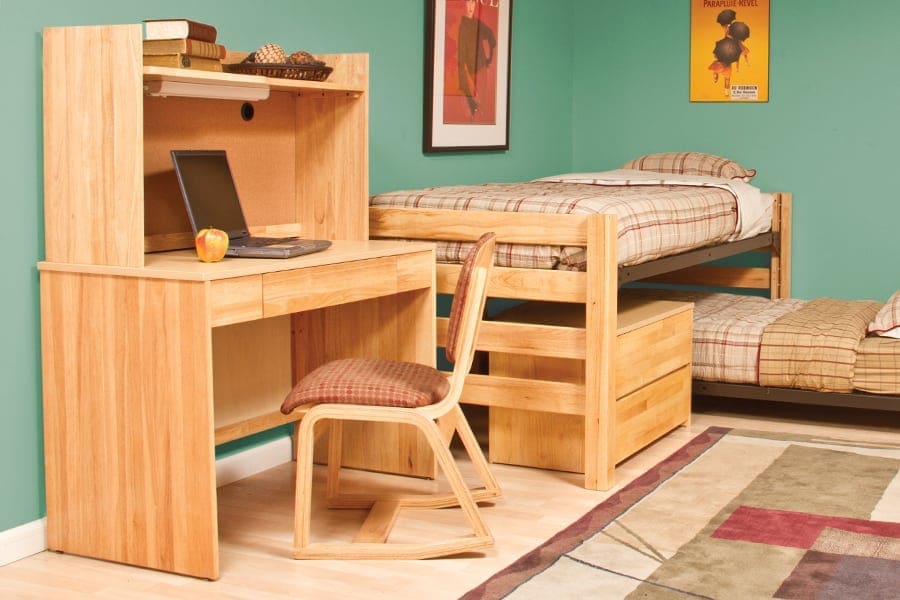 Carrell
Another amazing space saving item is a carrell. Use it for extra storage and display your special momentums and books.
Safe
Keep your precious belongings secure in under lock-and-key. Be sure to find a good hiding place for it.
Fun Fact:
The word coffee was from the Arabic word "qahhwat al-bun." It was later shortened to "qahwa." The Turkish called it "kahve" after which the Dutch made it "koffie," until it was finally translated to "coffee" in English.
University Loft has items to make your room that special place. Browse our catalogs for more ideas. If you have any questions, you can contact us here or give us a call at 800-423-LOFT (5638). You may need something quickly. If so, ask about our Quick Ship Program. We might have what you need. We would love to do business with you.
University Loft Company is a leader in the furniture industry and creates innovative products for college campuses, apartment complexes and new developments, off-campus housing and defense quarters. Founder and owner, James N. Jannetides has a continual drive and determination, which is the force behind University Loft Company.  His example as an extreme visionary has been a wellspring of encouragement and inspiration to many.
Until next time ~ Ginger Bock