Strong community living is healthy for everyone. To sit in a common area, lounge, or living room and enjoy one another is a pleasure. Having furniture you can count on, that will last long and draw people in is what you get with Uloft living room furniture. Here are 4 ways University Loft improves a living room.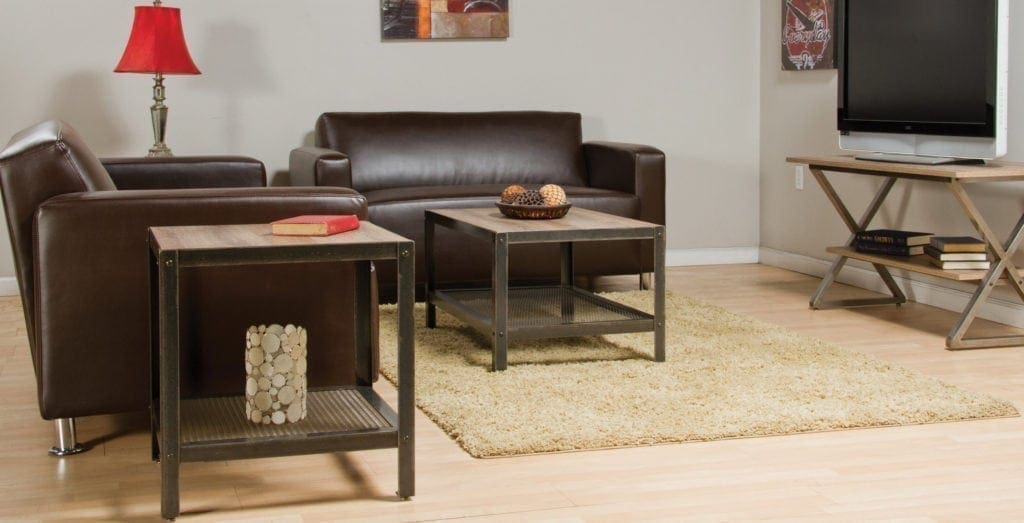 Pairing
Take any of our collections from the new Arnes Series to the faithful and true Jennings Collection and pair them with tables from the Flat Iron or the Butcher Block for a fabulously finished look in your area. 
Long Live the Series
University Loft cushions don't sag, and the legs are strong. Our furniture isn't put together with particle board, it is handcrafted with state-of-the-art technology. We individually wrap the coils across the foam creating a strong bond and preventing breakdown.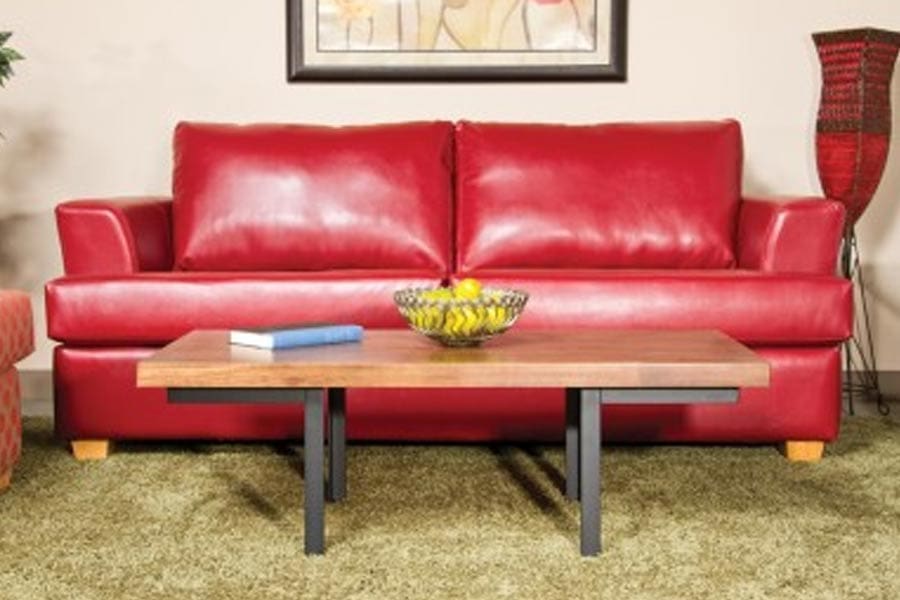 We also use Environmentally Farmed Timber (EFT). This wood has been tested to be stronger than Northern Red Oak. EFT is laser cut with a CNC router. They are processed overseas and assembled at our factory in Morristown, Tennessee.
Velcro® Technology
When something unfortunate happens to the fabric on your living room seating, no worries. University Loft uses Velcro® Technology, which enables you to remove the cover with ease and clean it, repair it, or replace it. This will also help if you need to change the fabric design or color.  Ask your Uloft representative about the array of fabrics from which to select.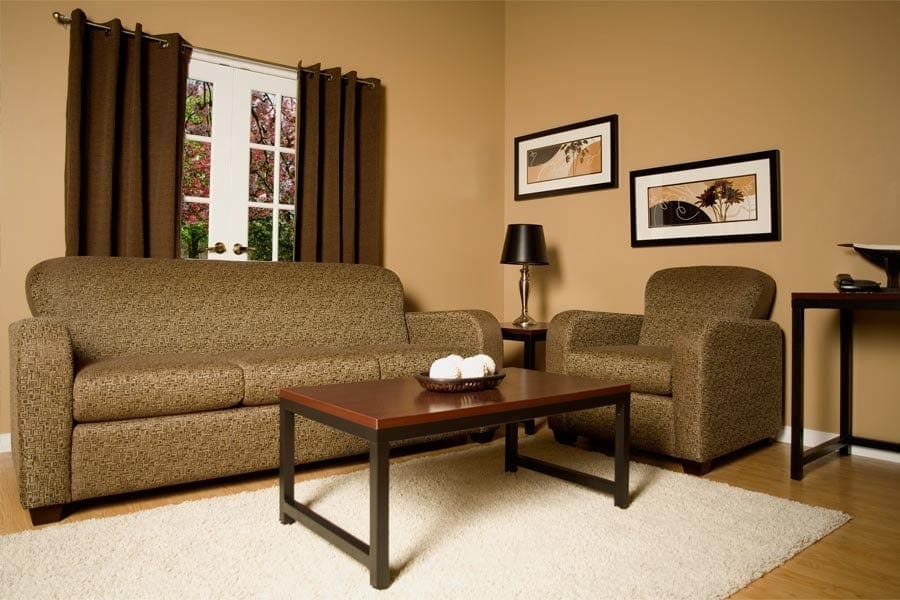 Great Value
Cheap is not always better. Because our furniture is built with strong materials, it lasts longer which offers you greater value. In the long run, you will spend a fraction of the cost.
Would like to look at more upholstery selections? You can at our Upholstery section. To see more of our furniture products, check out our catalogs. If you have any questions, you can contact us here or give us a call at 800.423.LOFT (5638). If you need something quickly ask about our Quick Ship Program. We might have something ready to go. We would love your business.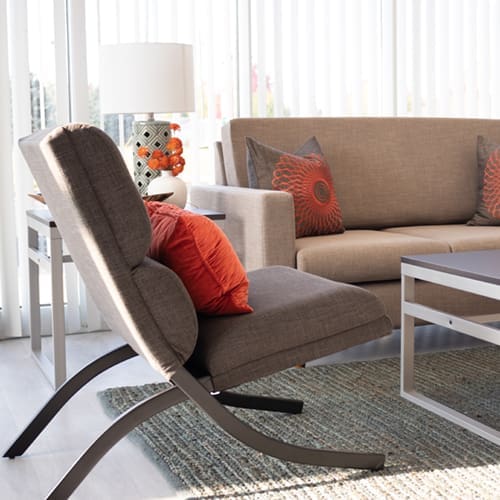 "I wanted to extend a message of appreciation while either welcoming you to University Loft Company for the first time or welcoming you back. Since 1986 University Loft Company has been committed to serving our partners with superior products and services. Since the company's start in a residence hall at Southern Illinois University by the founder, James Jannetides, to where we are in 2021 with the state-or-the-art HQ /  Factory in Morristown, TN with global partners and offices, the vision and practice is still in place, always learning, always innovating, always improving." –Jeff Carlson, president—University Loft
Until next time ~ Ginger Bock