University Loft GSA Defense Quarters are built with comfort and warmth for our military. You will see are quarters furnished with eco-friendly furniture that is strong and durable. The room will glow with warmth from one of the many fashionable series that University Loft offer. Here are 4 reasons to furnish your GSA Defense Quarters with University Loft.
Eco-friendly
The wood used to create furniture for University Loft – no matter the series you select – comes from Hevea Brasiliensis trees. They are eco-friendly trees that are easily replenished. In the time it takes to grow one Northern Red Oak tree, five Hevea Brasiliensis trees are grown and harvested.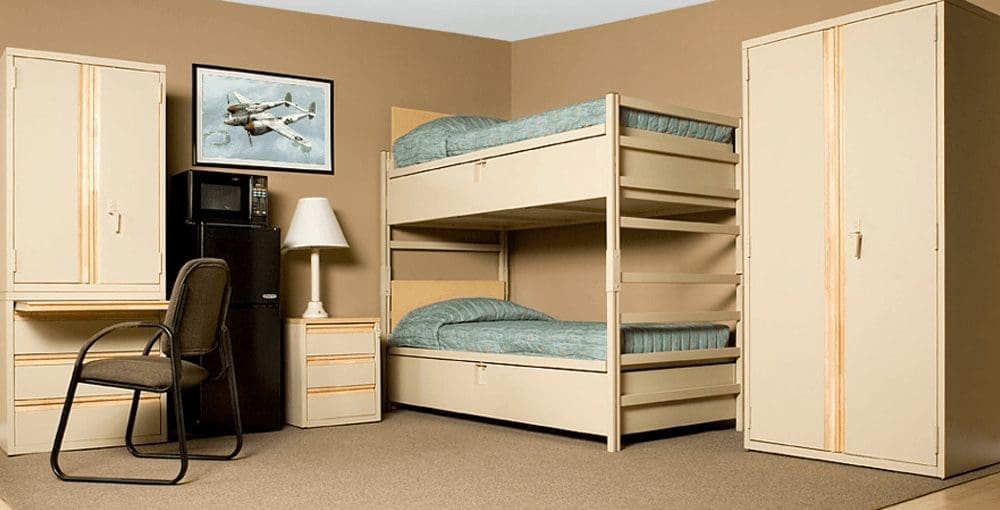 Strong and Durable
Though Uloft defense quarters furniture is built like a tank to last for years, it is comfortable to sit back and relax in. Our furniture has endured the test of time and keep on going.
Warmth
Just because something is strong doesn't mean it is cold and uncomfortable. This furniture brings the feel of home to the defense quarters. Add some of our pieces from the Whole Room Concept and you have completed a warm welcoming room that you can't wait to get back to.
Style
GSA defense quarters are always styling when furnished with products from University Loft Company. Our military housing furniture is as fashionable as it classic.
When your military housing is equipped with furniture from University Loft, you will enjoy the strength of powerful furniture in addition to the comfort and warmth that every piece adds to the room.
Would you like to see more furniture for military housing? Have a look at our catalogs. Your business is important to us, so please let us know if you have any questions. A University Loft Company representative will be available to help you. You can contact us online or give us a call at 800.423.LOFT (5638). We can ship orders at short notice.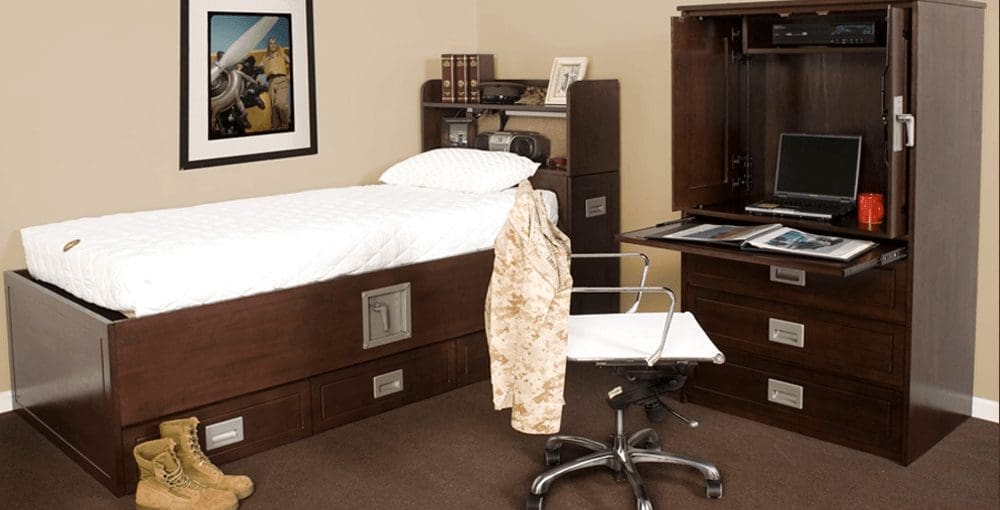 "While our competitors draw copies of our furniture and call it their own, we bring you the real deal." Says founder and CEO, James N. Jannetides. University Loft Company blazes new and exciting trails with innovative products for military housing, universities, apartment complexes and off-campus housing as a leader in the contract furniture industry.
Until next time ~ Ginger Bock