The Makers of Cool have been at it again. Behind the scenes they are coming up with ideas to make furnishing your facility better and easier. Designing innovative furniture products is what they do well, and they are introducing another treasure that will make your place even more amazing. This versatile new table is sure to please. University Loft presents the Hex Table.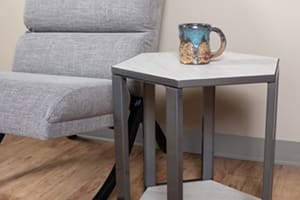 Built with convenience in mind, it has only five pieces, three legs, the top shelf, and finally the bottom shelf. With only 12 screws, your assembling of it will be a breeze. This attractive piece has an inset top that will safeguard the edging without conceding its good looks.
Perfect for Most Rooms
The Hex Table will fit in most any room you have. When you walk into a room and see there is a need for something extra, let the Hex do the trick, it serves as an accent table.
That Needed Addition
Sometimes you just don't have enough places for people to set their items down in a lounge or common area. The Hex Table will fit the bill as an added side table.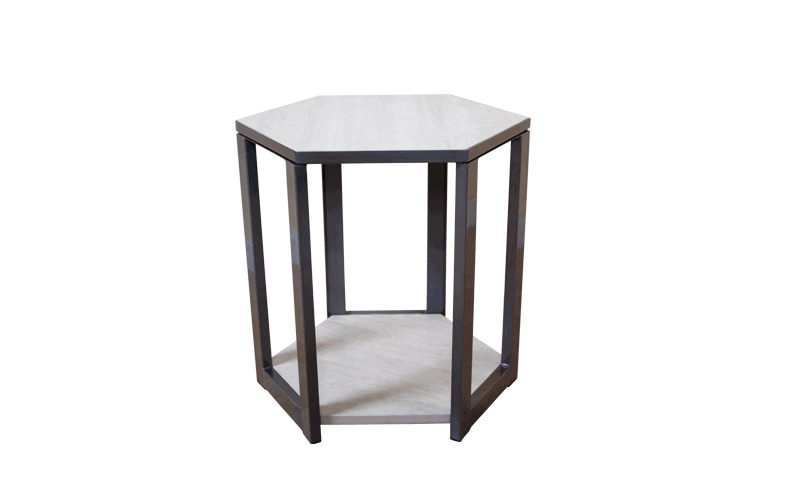 Not Just a Table
It is innovative yet simple and not just a table. Pull this up to our Kitchen Island and use it as a stool. This table doubles as a seat.
Coffee or Tea?
Add more Hex Tables and push them together, you have an attractive coffee table (or tea if you prefer).
Talk to a University Loft Company representative today about how you can order the Hex Table for your facility.
Fun Facts
In a way, hexagons are like triangles and squares – the fit together without gaps known as tessellations.
You can see more furniture by looking around our website. If you see something you like or have a question, contact us here or give us a call at 800-423-LOFT (5638). A skilled Uloft representative will be available to help you. If you need something in a hurry, we have many items that can be shipped at short notice. Ask about our Quick Ship program. We would love to do business with you.
University Loft Company is committed to producing top-quality furniture that provides you with the best value. We are innovators manufacturing products to improve student residence furniture, off-campus and military housing, apartment and new developments, boarding schools, and municipalities. Founder and owner, James N. Jannetides' vision for loft beds back in the 1980's was only the beginning of the accomplishments done in contract furniture through this company.
Until next time ~ Ginger Bock