Most people I know like to save money when they can, and they love getting good deals. I suppose that is because if we save money on one thing so we can spend it on something else. That's a good plan. At University Loft, we like for you to be able to get what is needed for your facility at a good value so that you can get something else too. When it comes to desk or office chairs, value is one of the features that makes our task chair the one you want to own. But value is not all this chair offers. The Task Chair gives you more bang for your buck. Let's take a look at some of the other features you get with it.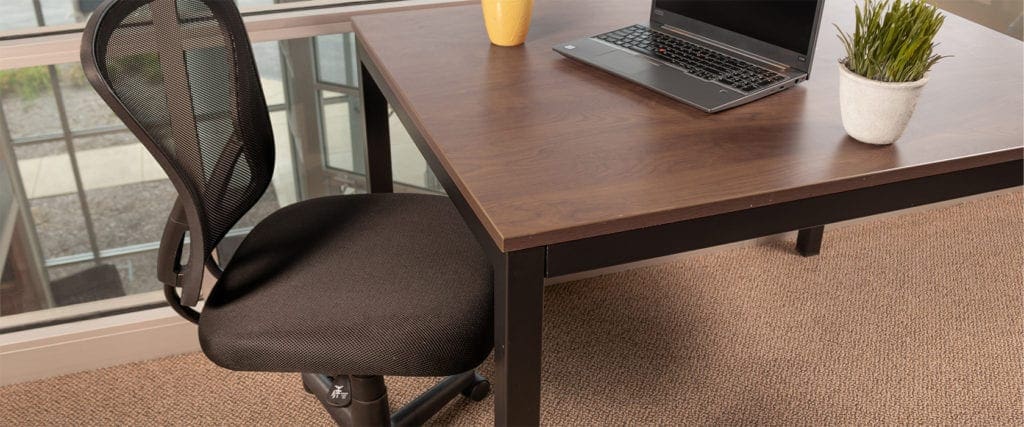 Comfort While You Concentrate
When you are uncomfortable, it's harder to concentrate. In a way, it's like trying to write an important email while listening to a fascinating podcast. It's hard to do. With University Loft Task Chair, the breathable fabric conforms to your upper body adding luxury as you concentrate and keeping your comfortable the whole time you are sitting in it.
Cool
The mesh back looks great paired with any desk. It's not just good looking, though, it made for your comfort. This makes whatever duty you are doing much smoother.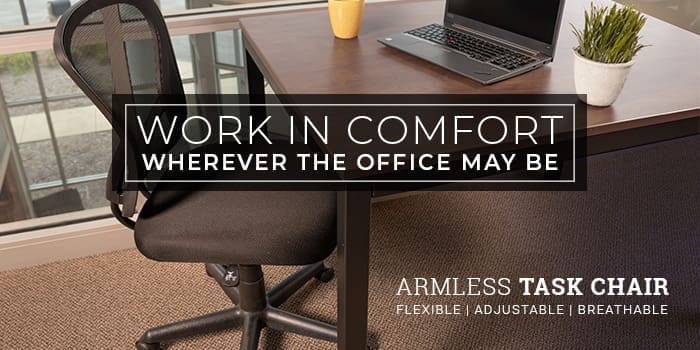 Look Mom, No Arms
Getting in and out of this armless chair is easy. It comes in various sizes. You can discuss with your Uloft rep what would work best.
Recline in Style
The center tilt tension control allows you to adjust the chair to best suit your position. When you need to sit back in a more relaxing position or sit up straighter, you control the tension and the tilt to where you desire it.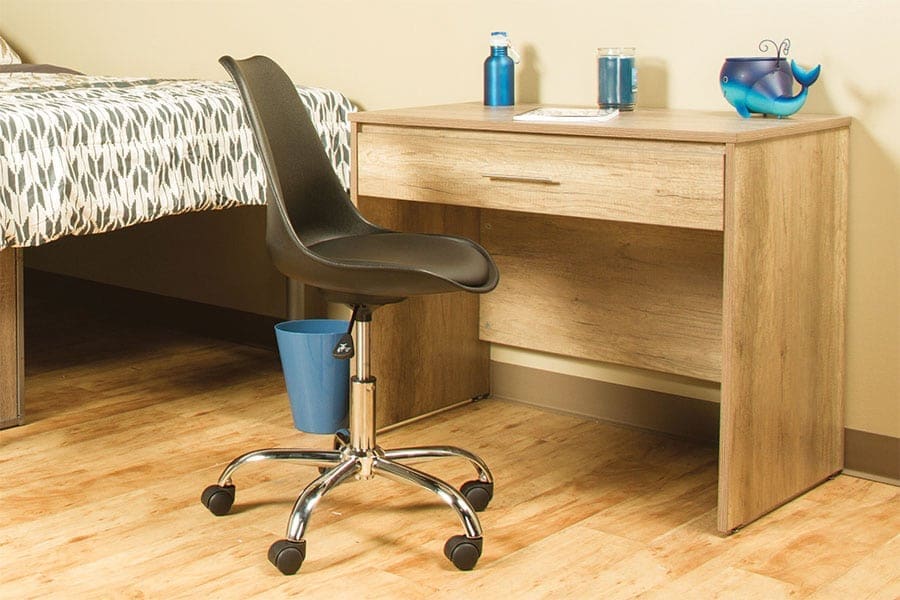 These are the reasons the Task Chair gives you more bang for your buck. These are the reasons you should have the University Loft Task Chair.
Interested in seeing more? Have a look through our catalogs. If you have questions or would like to talk to a representative, you can contact us here or give us a call at 800-423-LOFT (5638).  If you need something in a hurry, our Quick Ship Program might have what you need.
Founder and owner, James N. Jannetides says, "We are a company with ethics. Integrity is more than a word. We manufacture furniture the right way." As a leader in the contract furniture industry, University Loft is honored to live by a high standard of ethics that continue to bring innovative ideas for university furniture, off-campus housing, apartment complexes and new developments, and GSA Defense Quarters to our customers regularly.
Until next time ~ Ginger Bock