The men and women who serve our country, who put themselves on the line especially in tumultuous times, who spend days and months away from their families deserve to come back to their quarters and feel like they are home. Did you know that University Loft's GSA Defense Quarters are surprisingly homey? Not only does the furniture offer comfort and warmth when returning from a long, hard day, but our GSA furniture is crafted from superior materials. University Loft military housing is durable and high quality.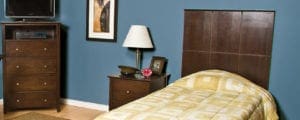 Chewing the Fat
At the end of the day, when you want to enjoy a cold or hot drink and chew the fat with some friends, you don't have to worry about leaving stains on your end tables or coffee table. Our laminate furniture is made from engineered wood and, the big bonus is, they are stain resistant.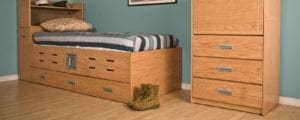 Extra Space
If you want a bit more floor space, let University Loft take you up a level. Our modular bedroom furniture can be raised to save space. This will make room for other important items such as drawer chests, wardrobes, dressers, even a chair and end table. The choices are endless. Our Tool-Less System™ makes it easy to reconfigure your furniture.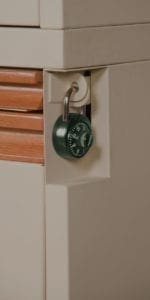 Security
Our GSA casegoods come with recessed locks to keep your belongings locked away safely. With these security features, you can have peace-of-mind that your precious items are locked away.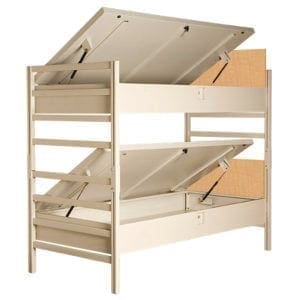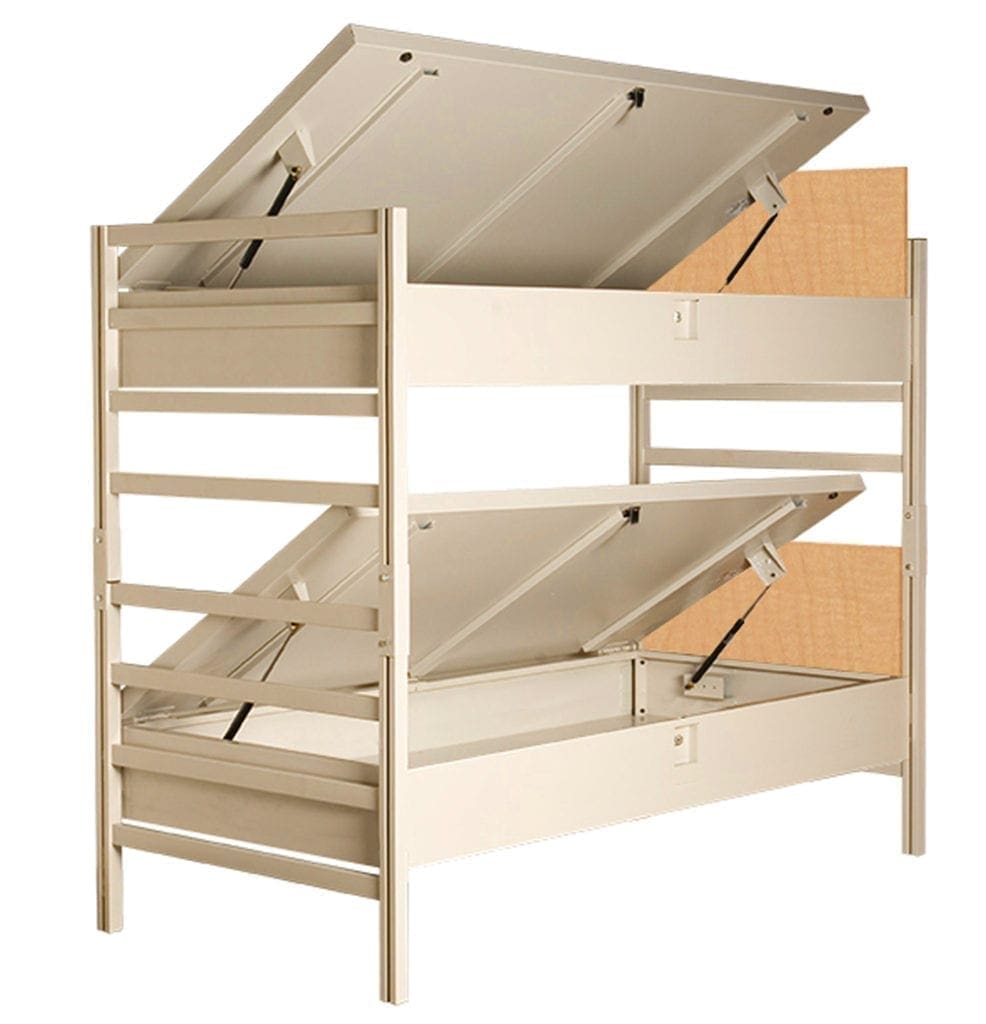 The lift bed also includes storage and a lock for safe keeping.
Finishing Touches
Add your own special signature by selecting rugs, wall hangings, and bedspread to your room.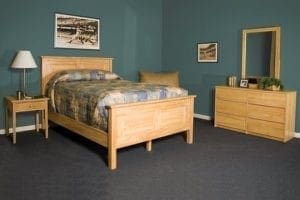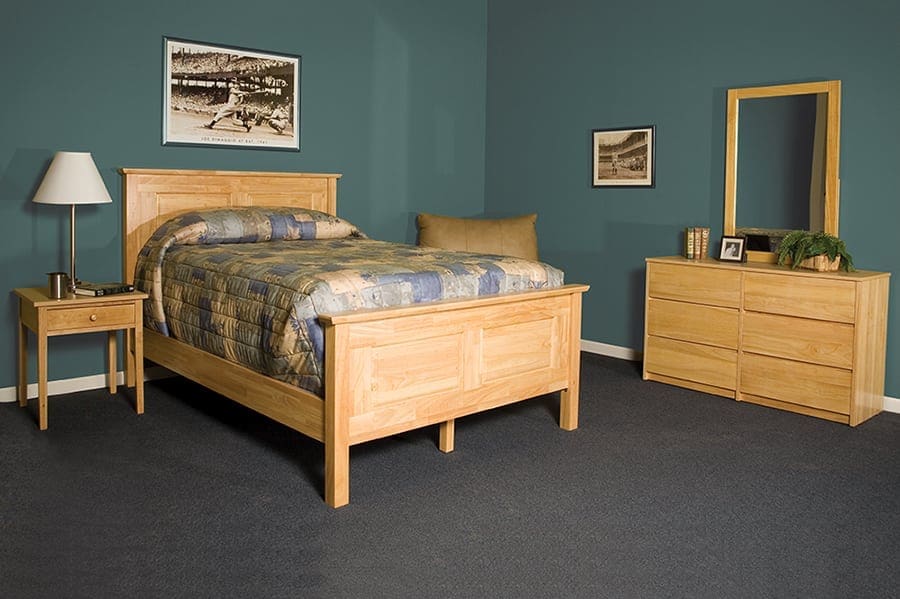 There is more GSA Defense Quarters furniture in our catalogs. If you have any questions, contact us here or give us a call at 800-423-LOFT (5638). One of our qualified Uloft representative will be ready to help you. If you need something quickly, ask about our Quick Ship Program. We would love to do business with you.

University Loft Company is a leader in the contract furniture industry and creates innovative products for college campuses, apartment complexes and new developments, off-campus housing, and defense quarters. Founder and owner, James N. Jannetides has a continual drive and determination, which is the force behind University Loft Company. His example as an extreme visionary has been a wellspring of encouragement and inspiration to many.
Until next time ~ Ginger Bock