Finding a chair, even a hard one, when your feet hurt, is like finding a treasure of great price. When you just want a place to sit and take the weight off your feet, relaxing in soft seating from University Loft is like winning a grand prize. Uloft doesn't just offer lounge, living room, or common area seating, we present a collection of seating arrangements where you can relax, put your feet up, study, and enjoy the company of others. The Lunar Series is one of Uloft's versatile collections. You can make creative and diverse arrangements with the Lunar Series.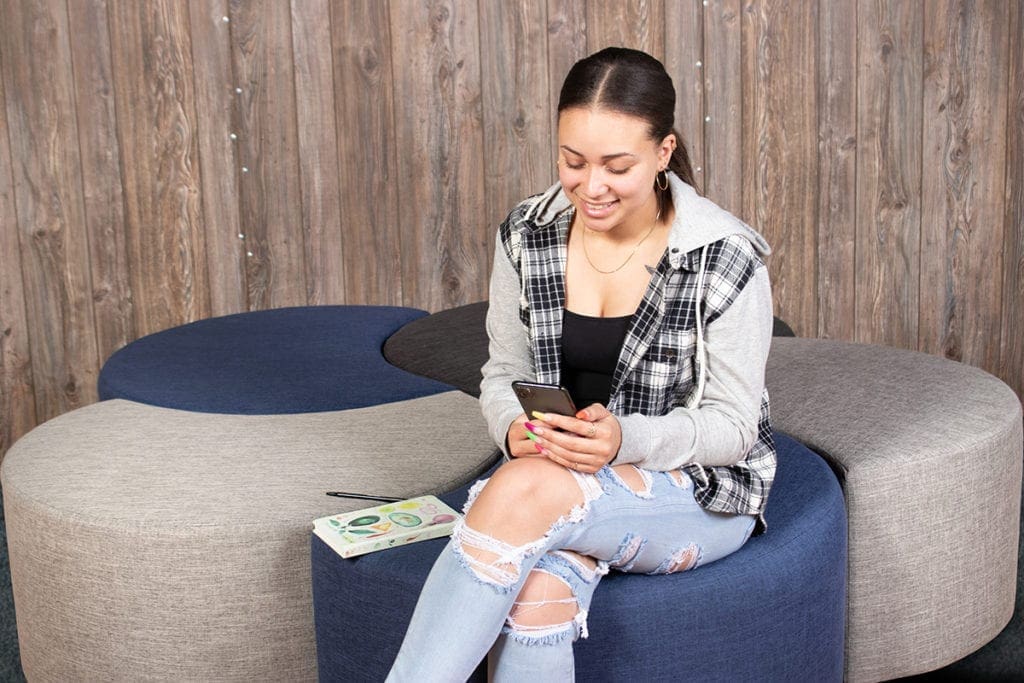 Put Your Feet Up
The half-moon shape makes it convenient to push the Lunar in front of a chair and use as a footstool. Pair it perfectly with our amazing Eclipse series.
Sit Comfy
This is ottoman works great in a common area where someone can simply pull it up to a group of friends for a chat.
The Circle
Because of their shape, they fit together like a puzzle. You can push them into each other to form a circle. Your new "backless sofa" will be the talk of the town.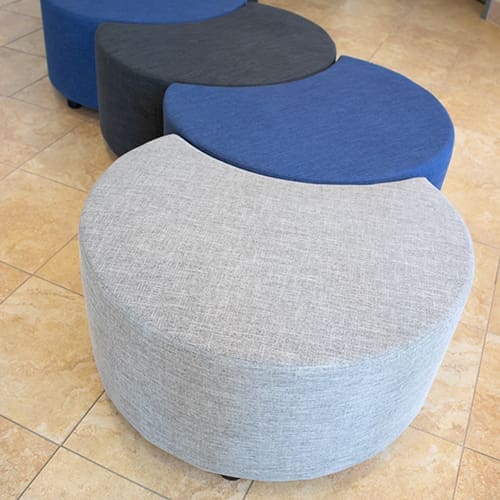 Make a Train
Again, because they fit together, you can form them in a long line for seats in your living area. This attractive setting will add modernization to your room and draw people there.
Get Creative
Use your imagination and create new arrangements every month with multiple Lunars. No matter what you do, the Lunar will be a great addition.
Two Sizes
There are two sizes, the mini and the full-size Lunar. The mini size is 24" x 19". The full-size is 36" x 23".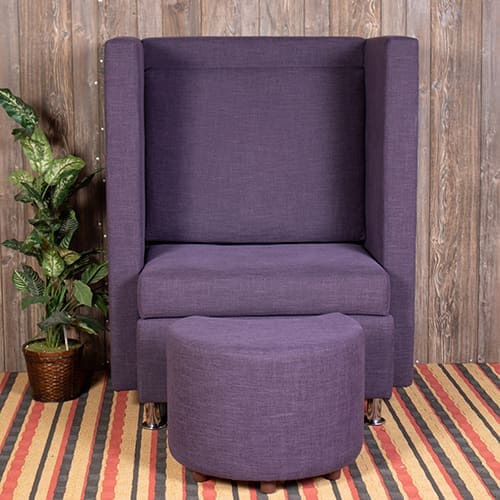 Pair up the Lunar with other soft seating to make your common area, living room, or lounge room a cut above the others. Talk to your University Loft representative about what would best fit your needs. Then look around our catalogs for more ideas. If you have any questions, contact us here or give us a call at 800-423-LOFT (5638). Do you need an item or two right away? Ask about our Quick Ship Program. We might have what you need stocked and ready to ship now.
Founder and owner, James N. Jannetides says, "We are a company with ethics. Integrity is more than a word. We manufacture furniture the right way." As a leader in the furniture industry, University Loft is honored to live by a high standard of ethics that continue to bring innovative ideas for university furniture, off-campus housing, apartment complexes, new developments, municipalities, boarding schools, and GSA defense quarters to our customers regularly
Until next time ~ Ginger Bock