In just a little while, the United States of America will celebrate 240 years as a nation. The Independence Day festivities are so much fun with cookouts, fireworks, and pleasurable times shared with others. 240 years may seem like a long time to us, but compared to other countries, we're still a baby. Nevertheless, there is nothing juvenile about the college student furniture manufactured by University Loft Company and crafted here in the USA. We give it our best and build superior university furniture and off-campus housing. We put a demand on ourselves to produce the highest quality student residence furniture for our customers. Our commitment is to manufacture furniture in America. It's made in America by Americans.
Sometime in the near future, why don't you consider scheduling a tour of the LOFT manufacturing plant at our headquarters in Greenfield, Indiana? That is where you will see mater craftspeople at their best producing loft beds, desks, chairs, drawer chests and wardrobes. All beautifully created to adorn the fine universities and institution in the nation and around the world. And their tasks are not easy. University Loft craftspeople work diligently to meet and go over and above the construction of our furniture based on the standard regulations for campus housing.
Our dressers use corner blocks which add to its solidity and long-life. We also use state-of-the-art construction techniques such as English dovetails joints adding strength and durability. The drawers include full-extension drawer glides, so you can actually reach to the back of the drawer without sustaining an injury to your arm. University Loft goes the extra mile to make certain our resident hall furniture, apartment furnishings, off-campus and military housing are of the highest quality. Our university furniture is built with you in mind and constructed to last for years. And even better, it's crafted here in the USA by Americans.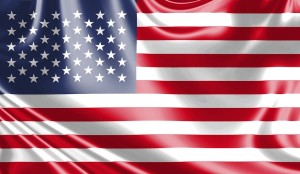 We would like you to see more of our university furniture. You can do so by having a look at our catalogs. If you see something you like, or have a question about anything, you can contact us or give us a ring at 1-800-423-LOFT (5638). We would love your business. Hey, we can also ship orders out at short notice. Just let us know your needs.
As founder and CEO, James N. Jannetides says, "We're committed to producing top-quality furniture that provides the best overall value." That is what University Loft Company is all about.
Until next time ~ Ginger Bock