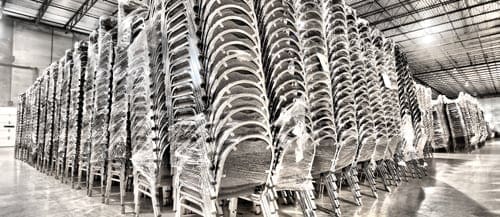 Picture this: You've got a large, open room that is perfect for holding a variety of events. Some of these events require open floor space while others require lots of chairs to be set up. Fortunately, you don't have to choose between one or the other. You can have both by investing in stack chairs!
University Loft stack chairs are quick and easy to stack and store when they are not in use, so they are a part of many space-saving solutions. Most of the stack chairs come with a padded seat and back, making them as comfortable as a regular chair—if not more so!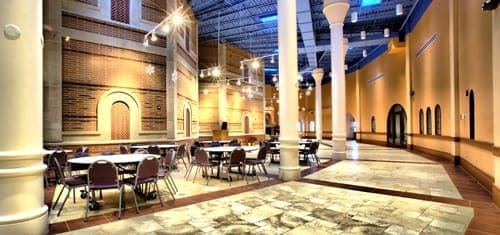 As with many of our ULOFT furniture, stack chairs come in a variety of styles with either a solid wood or steel frame. There are also a few folding chair options available. Stack chairs work great for university living or in a worship setting.
For example, the wood stack chair with kneeler is specifically designed for worship. The kneeler hooks onto the back legs of the chair, providing a kneeler for the chair behind it. In addition, the kneeler cushion is generously padded to protect the knees of the person using it.
Stack chairs are the way to go in a multipurpose room. Need open floor space on short notice? Rustle up a few extra hands and you have a cleared room ready to use in a few short minutes! The same goes for when you need seating in a hurry. Order now to have the convenience of stack chairs at your fingertips for your next event!
Matt
The ULoft Blog Team
About University Loft Company and our solid wood modular residence life furniture:
Since 1984, when James Jannetides built a loft configuration for his own dorm room at Southern Illinois University, hundreds of thousands of college students have enjoyed better campus living thanks to University Loft furniture. Today, University Loft serves more than 1,200 colleges, universities and related student housing partners. As Jannetides' says: "We are always learning, always innovating, and always improving … our environment, our products, and our service. We are University Loft Company."