Sure, other companies sell items that are similar to ours such as beds, matrasses, desks, and chairs, but there is only one University Loft Company. Our Customer Service goes the extra mile to supply the university furniture you need for your residence hall and campus. They may be common items, but the furniture and products we manufacture are uniquely University Loft. Here are some examples.
Our Beds
From both the metal series and the solid wood, University Loft beds are sturdy and can last for generations. The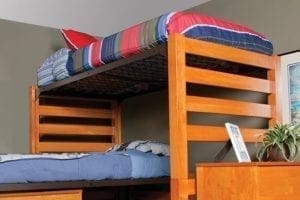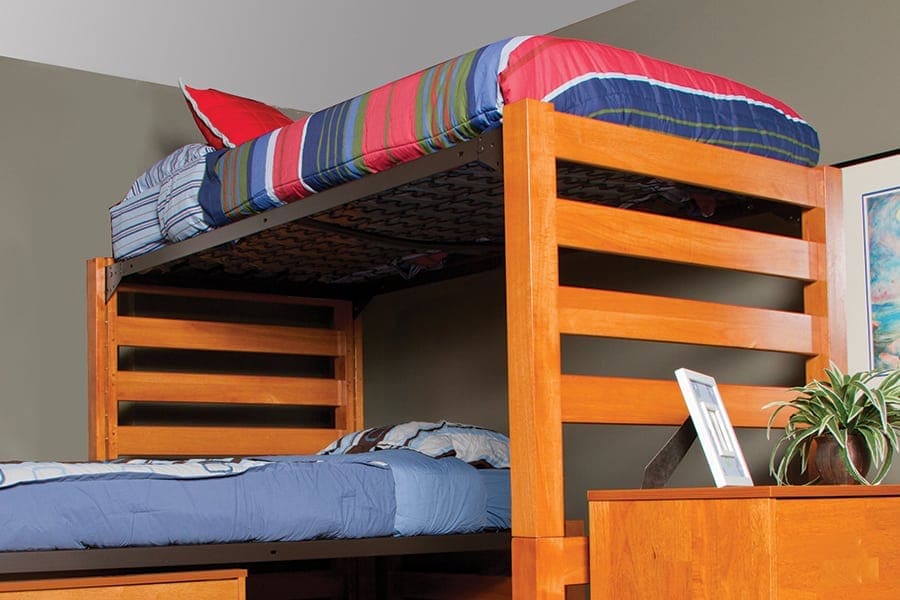 versatility of our beds will come in handy when changing a room around.  You don't even need tools our Tool-Less System™ (thus the name).
The bed ends come with four slats and adjustable height.
If you need a little more space, bunk the beds or stack them high. With University Loft beds, you can get creative.
Desks
If all you need a place to set your computer, one of our writing desks will do. For added storage, and places for filing hardcopies, the pedestal desk will be the way to go. With a center drawer to fit a few items, the larger drawers on the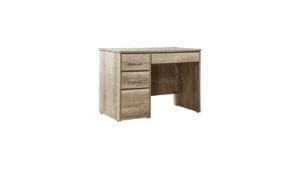 side allow you to hang files and keep larger items.
There are other styles of desks too. Including The Standing Desk that attaches to the ULC bed ends and raises and lowers depending upon whether you want to sit or stand.
Drawer Chests
If you need space, they can also be stacked. So, save yourself some space and go vertical.
Another space saving method is to raise your bed and place the drawer chests beneath it. You will have the coolest student room ever.
Our drawers are built with full-extension drawer glides and reinforced with features such as corner blocks.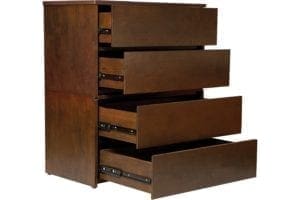 The Makers of Cool have ensured that the furniture you purchase will serve you well for years to come.
Fun Fact
Chest of drawers were invented in the mid 17th century. I'm not sure what they used before then, but if you know, comment below.
Check Us Out
To seem more of our fabulous college student furniture, go to our catalogs. If you see something you like and want to know more about it, you can contact us here or give us a call at 800.423.LOFT (5638). Your business is important to us. If you need something quickly, ask about our Quick Ship Program. There is only one University Loft Company.
University Loft is about the people who trust us to furnish their living space. Founder and CEO, James N. Jannetides' continual drive and determination is the force behind University Loft Company. His example as an extreme visionary has been a wellspring of encouragement and inspiration to many.
Until next time ~ Ginger Bock
University Loft Company is growing and we're hiring. We are looking for good workers to become part of an excellent team. If you are interested or know anybody who would like to enjoy the experience and relationship of being a part of this growing contract furniture company, contact us here or call 800.423-LOFT (5638).