Want to make your student room that fabulous place you love to go to for relaxation, conversation and study? University Loft helps make it even better with our high quality, durable and strong college furniture. Our products are crafted to last and built to endure the everyday wear-and-tear of campus life. Your room needs many things. Well, we have 7 types of cool for your student room. What else would you expect from the Makers of Cool?
Space Saving Modulation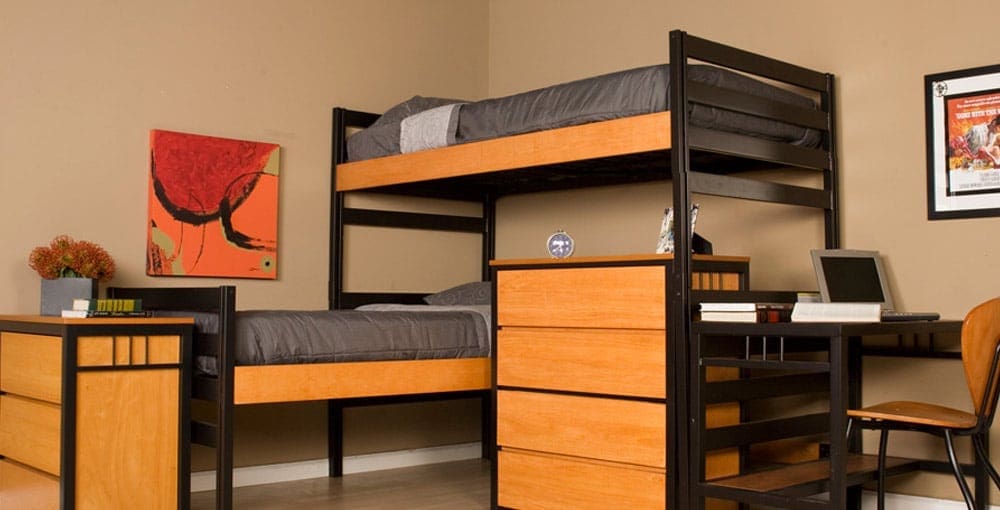 If space is limited, these beds modulate so that you can get the most out of the room that you have. Raise the bed from the floor to a junior loft where you can fit two drawer chests side-by-side. Raise it even higher to enjoy an open loft bed concept where a desk, chair and drawer chests fit beneath. For bunk beds, there are numerous variations that can be arranged.
They Extend Fully
We feel your pain when your desk drawer stops short and you have to crank your arm in a direction not meant to go to reach to the back. That's why University Loft Company has crafted desks drawers with full-extension. No more contortionist tricks!
Keep it Together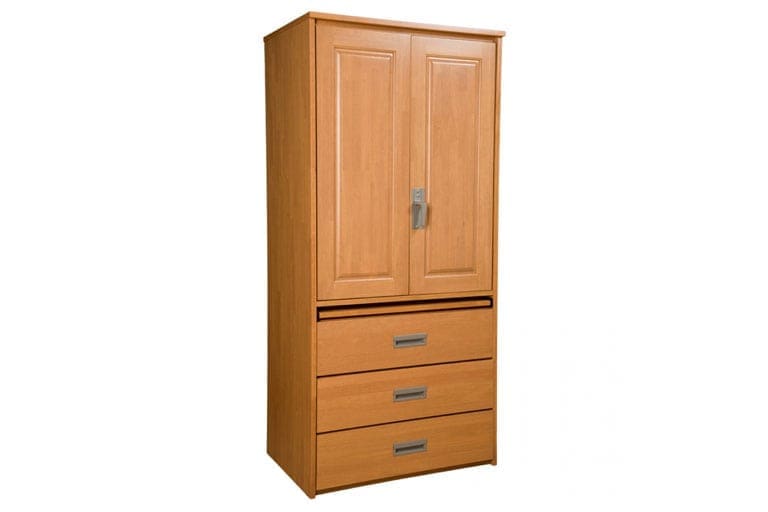 You need a place to hang your clothes and store your belongings. A University Loft wardrobe has a metal clothes rod, a couple of heavy duty drawers, and hinges on the doors that rotate around at 270 degrees going flat against the sides. You may prefer shelves instead of the clothes rod to make your wardrobe into an entertainment center in addition to a closet.
Storage Central
Drawer chests by University Loft Company are constructed with English dovetail joints and four corner blocks. Like our desks, they have full-extension drawer glides. Stretchers are placed under the drawer for added support. You don't have to search around for a way to yank the drawer chest open they have finger pulls. So easy!
It Rocks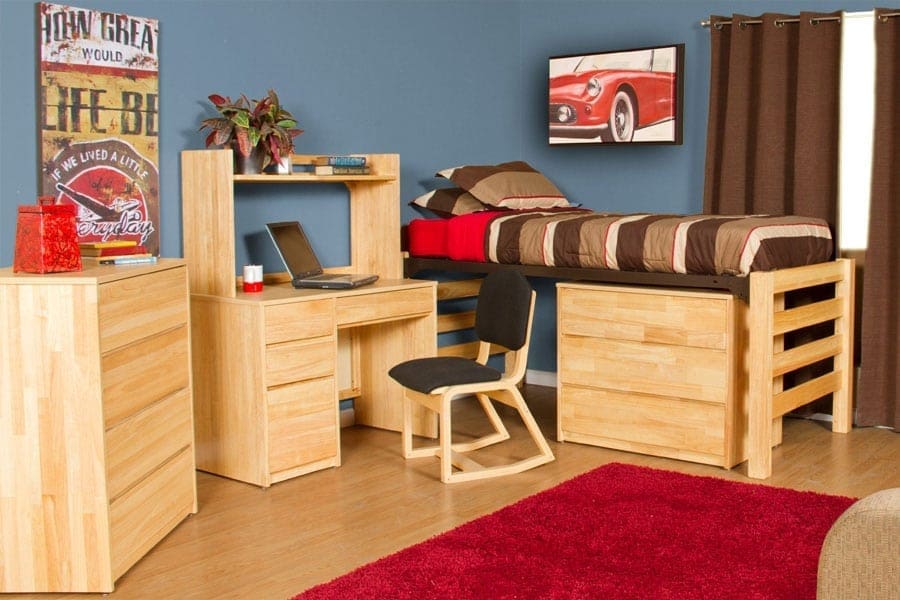 I haven't met a person yet who at some time or another tilts their chair back. Well, the Two-Position Chair from University Loft rocks back and doesn't fall over. It's perfect in the student residence especially during study time. You can get it upholstered – or not.
Natural Love
We love our natural world which is why we use Environmentally Farmed Timber. The Hevea Brasiliensis tree grows five times faster and is stronger than the Northern Red Oak.
Solid Wood and Steel Strength
Our solid wood college furniture is durable and strong. The grain, similar to oak, is easy on the eyes and makes our solid wood furniture outstanding for your room.
The cold steel and engineered wood you get with some our series looks great, stands strong and lasts long.
Now that's 7 types of cool for your student room that will make it pop. To get a better idea of our products, stop by our catalogs and have a look around. You're sure to see something you'll like. If you have any questions, you can contact us here or give us a call at 800.423.LOFT (5638). We want your business and a skilled ULoft representative is ready to help you. By the way, orders can be shipped at short notice.
Founder and CEO, James N. Jannetides says, "We are a company with ethics. Integrity is more than a word. We manufacture furniture the right way." As a leader in the furniture industry, University Loft is honored to live by a high standard of ethics that continue to bring innovative ideas for university furniture, off-campus housing, apartment furnishings and military housing to our customers regularly.
Until next time ~ Ginger Bock